Head of the String Department at the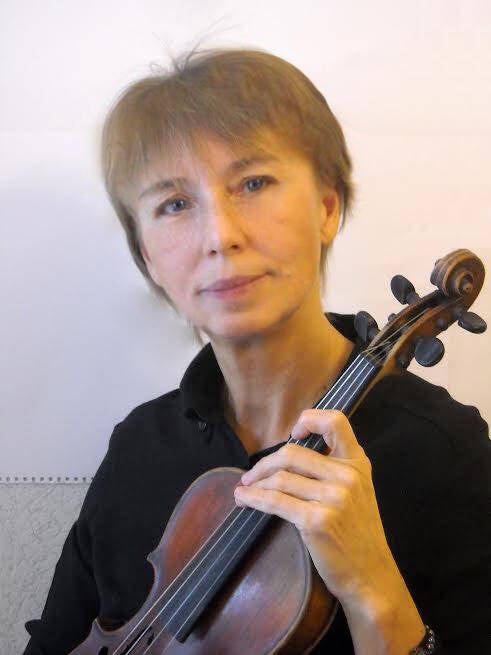 Член жюри "VIII Международного конкурса скрипачей и квартетов им. Л. Ауэра
Родилась и училась в Ленинграде у замечательных педагогов и музыкантов Резниковского А.Д. и Рябинкова Я.С., продолжавших педагогическую линию Ауэра являясь учениками С. Коргуева,Сигал Л,Шера В. С 1993 года работает преподавателем в Городской Музыкальной Школе им. Софьи Ляховицкой, сохраняющей и по сегодняшний день истинно петербургский стиль преподавания. Среди выпускников класса лауреаты российских и международных конкурсов, артисты прославленных оркестров как Петербурга,так и Германии,Англии,Америки ,Швеции. Помимо специального класса, руководит ансамблем скрипачей,выступающим на концертных площадках города. Является руководителем струнного отдела Городской Музыкальной Школы им.С. Ляховицкой.
Member of the jury of the VIII International Leopold Auer Violin and String Quartet Competition.
Ms. Nikitina was born and studied in Leningrad with wonderful teachers and musicians A.Reznikovsky. and J.Ryabinkova , who continued Auer's pedagogical line as students of S. Korguev, L. Sigal , V. Sher.
Since 1993, he has been working as a Head of string department at the Sophia Lyakhovitskaya Music School.
Ms. Nikitina preserves the truly St. Petersburg style of teaching.
Among the graduates of her studio are laureates of Russian and international competitions, artists of renowned orchestras of St. Petersburg and Germany, England, America, Sweden.
In addition to the special violin class, she leads the violin ensemble that performing at the many concert venues of the St. Petersburg.